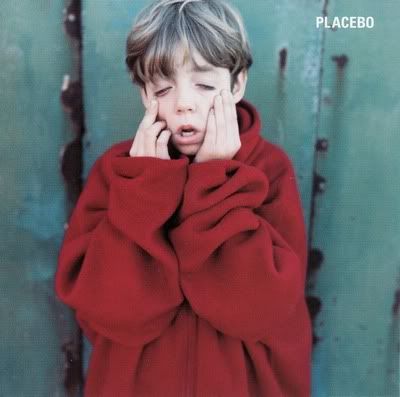 Elevator Music Ltd., Virgin
Tracklist:
1. Come Home
2. Teenage Angst
3. Bionic
4. 36 Degrees
5. Hang On To Your IQ
6. Nancy Boy
7. I Know
8. Bruise Pristine
9. Lady Of The Flowers
10. Swallow
11. HK Farewell (hidden track)
All songs by Placebo
Brian Molko: Acoustic & Electric Guitars, Keytar, Bass, Voice
Stefan Olsdal: Bass, Acoustic & Electric Guitars, Moog, Baby Grand, Rhodes Piano
Robert Schultzberg: Percussion, Drums, Didgeridoo
Produced by Brad Wood. 
Engineered by Ed Kenehan. 
Design: Wendi Horowitz
Photography [Band Photo]: Mary Scanlon
Photography: Saul Fletcher
Recorded at Westland Studios, Dublin, Republic Of Ireland, in the spring of 1996.